LAUNCH
The Innovation Office always has its doors open to receive community members and guide them through their innovation and entrepreneurship projects. We offer mentoring, consulting and support for competition applications, getting funding for prototyping, in establishing connections with acceleration programs, workspaces and networks.
Competitions and acceleration programs
* Programs not organized by the School of Engineering.
MENTORING
Do you need guidance on entrepreneurship? Tell us what you need and we will put you in touch with a mentor from our network who can help you.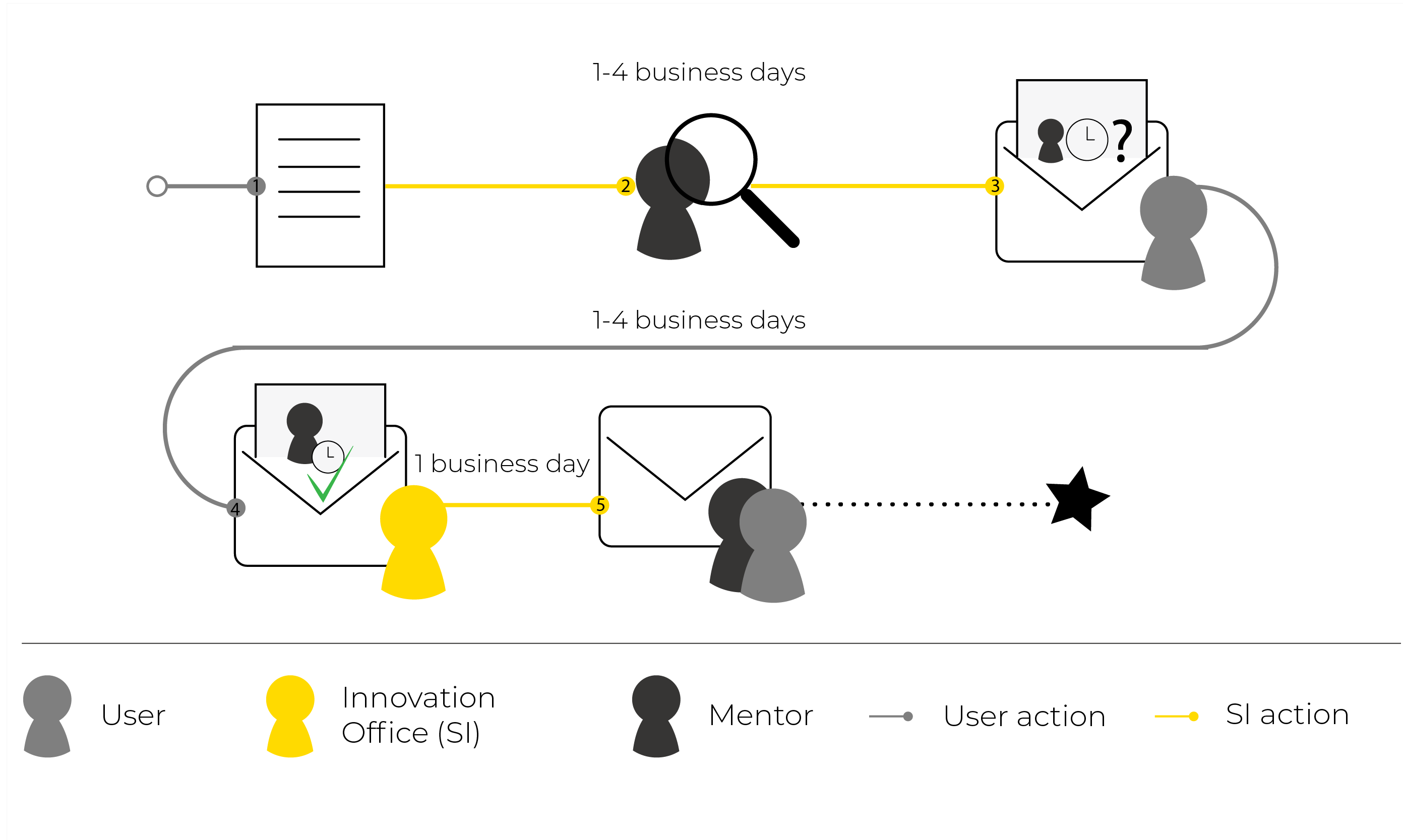 HOW DO I REQUEST A MENTORING?
Complete the form.
In the Innovation Office we will search for a mentor that is the best fit for you and/or your project.
In 1-4 business days we will send you a proposal with the number of your mentor and a meeting date.
Respond to the message, confirming your attendance.
Once we receive your confirmation, we will send an email to you and the mentor contacting them for the mentorship.
SPACES
Here are some of the spaces available at the University that you can use to further your entrepreneurial venture.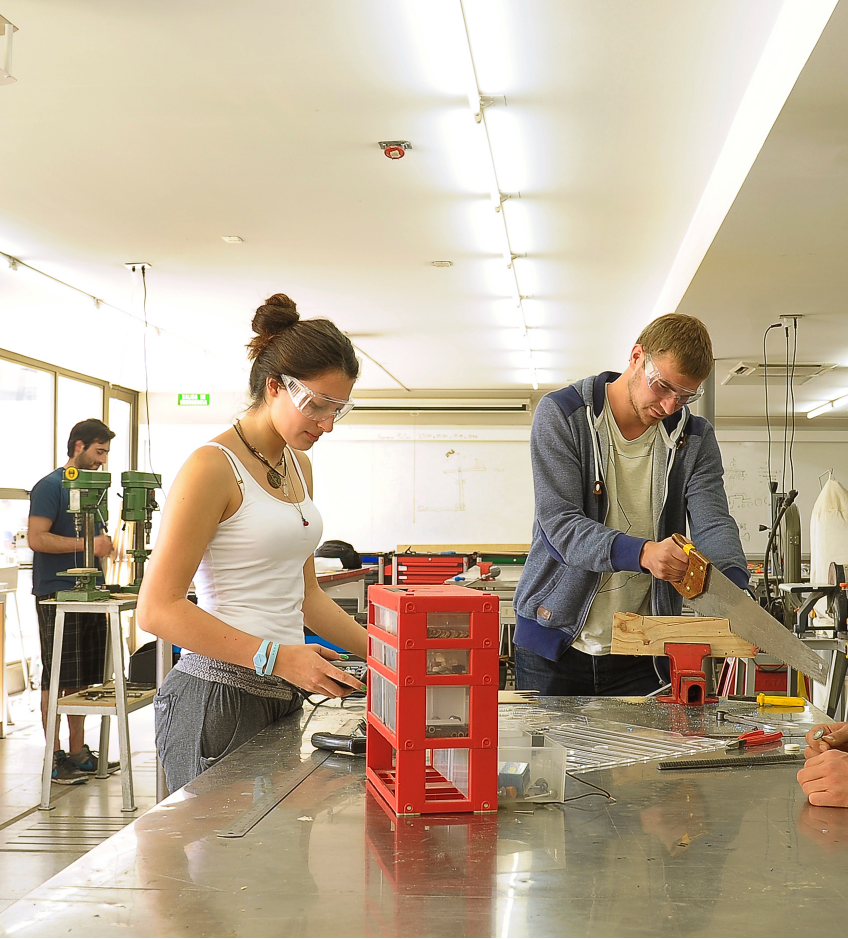 PROTOTYPING WORKSHOP
In this workshop you will be able to build prototypes using classic tools such as endless saws, pedestal drills, a laser cutter and a CNC, among others..
Administrator: Vaiiti Tello
Contact: vtello@ing.puc.cl
Location: Mechanical Engineering and Metallurgy Building.

DIGITAL PROTOTYPING WORKSHOP
A clean workspace, where you can perform different activities that revolve around digital and/or physical prototyping, including 2D and 3D modeling, CNC manufacturing using 3D printers, laser cutting, cutting plotters and milling machines; manual manufacturing such as stamping; thermoforming and welding, etc. As it is a clean space, there are no machines that generate waste such as dust or sawdust.
Administrator: Ángela Decar
Contact: adecar@ing.puc.cl
Location: STEM UC Building, 6th floor.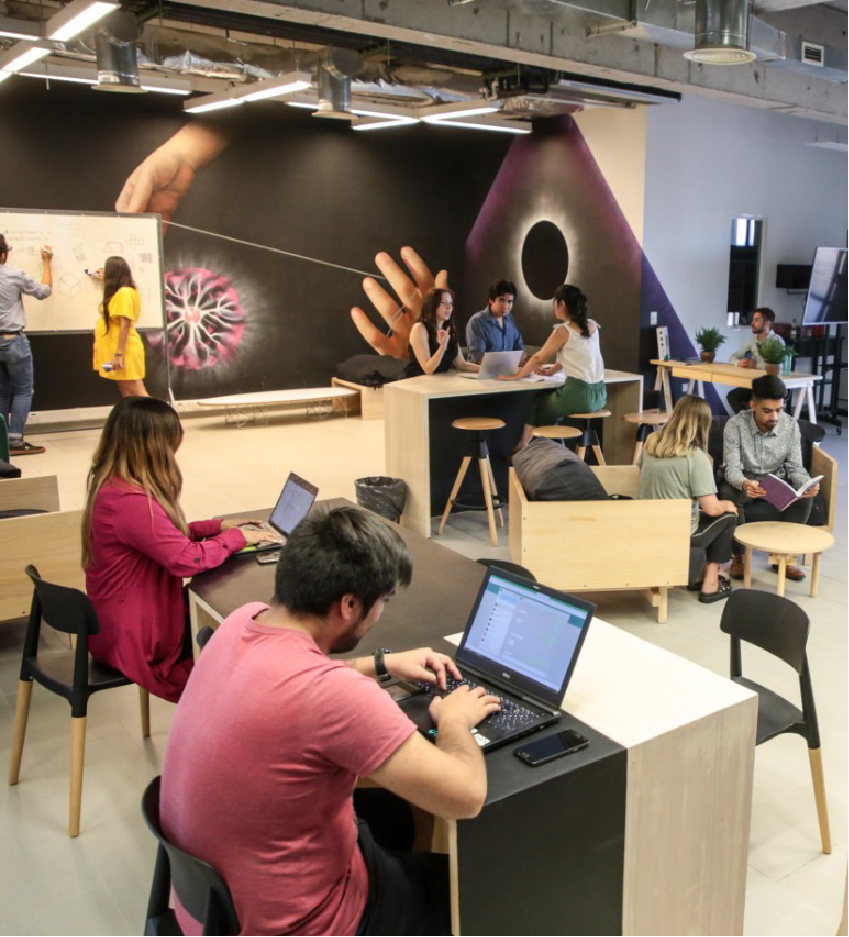 INTERESPACIO
The heart of the "INTERESPACIO" is their community, whether someone needs feedback for their pitch, a recommendation or just wants to have a coffee. We are convinced that interdisciplinary community work can have a great impact on projects as well as on people.
Administrator: Valentina Lagos
Contact: interespacio@uc.cl
Location: UC Innovation Center, 3th floor

The School of Engineering has developed initiatives aimed at training a UC engineer as an agent of change who provides real solutions to the social problems of the country.